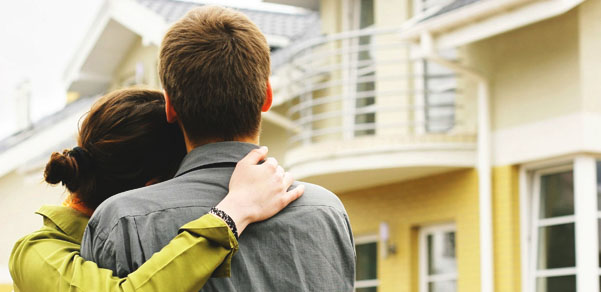 Home Buyer Checklist a Home
Buying a home is not something to be taken lightly - or something to be entered into without preparation. Whether you are in the market for a $100,000 home or a $1,000,000 mansion, you need to prepare carefully and make sure everything is ready to go.
The home buying checklist below can help you get started and reduce the chances of an unpleasant surprise down the line. Taking care of these items before you start shopping is an important part of the home buying process.
Set a Monthly Housing Budget
Setting a realistic monthly housing budget is essential, and it should be the first step on your checklist. Financial experts recommend that the total cost of housing, including the mortgage payment, real estate taxes, maintenance and upkeep, should be no more than a third of your gross income.
You can use an online mortgage calculator to estimate the cost of your monthly mortgage payment and use it to determine a price range when you start to shop for a home. Remember it is best to err on the low side and buy less home than you can afford rather than stretch to make the monthly mortgage payment.
Check Your Credit Score
Your credit score will help determine the interest rate you pay on your mortgage, or if you qualify for a mortgage at all. If you do not yet know your credit score, make it the next item on your home buying checklist.
Many credit card issuers now include credit scores on their monthly statements. If yours does not, just contact the credit reporting agencies to get a copy of your most recent score.
Research the Local Neighborhoods
You will probably be shopping in more than one neighborhood, so it is important to research the local area thoroughly. Look at things like school graduation rates, trends in violent and nonviolent crime and home values as you select neighborhoods and make your home shopping list.
You want to buy in an up-and-coming neighborhood and avoid declining areas. The more you know about which neighborhood is which the easier it will be to make a wise decision.
Find a Great Realtor®
Once you have all your ducks in a row and know how much you can afford to spend, it is time to start interviewing local real estate agents. You want an agent who knows the local area and has specific expertise in the type of home you have in mind.
Look for a Realtor® who holds all the required licenses and has attained the necessary accreditations. Once you have selected a great agent, you can get on with choosing the right home for yourself and your family.
Common Mistakes First Time Home Buyers Make
For most people the roof over their head will be the biggest single purchase they ever make. If you are in the market for your first home, you have probably discovered just how complicated and downright intimidating the process can be.
The potential for mistakes is all around you when buying a home, and those blunders can be costly ones. Here are some of the most common mistakes first time home buyers make, and how you can avoid them.
Buying Too Much Home
Buying more home than they can afford is perhaps the biggest mistake first time home buyers make. It can be hard for first timers to know how much they can really afford, and some real estate professionals are only to happy to steer those buyers into homes that are too expensive.
Always do your own homework and conduct your own research when setting a budget and a price for your new home. If you are unsure, look for a less expensive home than you think you can afford - you will sleep better at night.
Not Knowing Your Credit Score
If you do not know where you stand financially, you could be in for an unpleasant surprise when you apply for a mortgage. Always check your credit score before you start shopping, and take steps to raise your score if it is too low.
Closing unused credit card accounts, paying down your existing balances and making payments on time can all boost your credit score and lower your mortgage interest rate. Knowing your score ahead of time will give you time to react and make adjustments before you start shopping for your first home.
Failing to Get an Independent Appraisal
The homes you look at will no doubt come with appraisals, but in most cases those appraisals will have been done by the seller's agent. Whether you are shopping for a $100,000 home or a $500,000 one, you should never rely solely on the seller's appraisal.
Getting an independent appraisal is essential. It may cost you a few hundred dollars, but the peace of mind will be well worth it. If the appraisal detects no problems, you can sleep better at night. If deficiencies are uncovered, you can use those problems as a negotiating tool to get a better price.